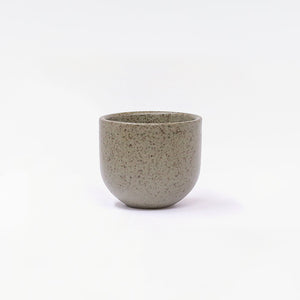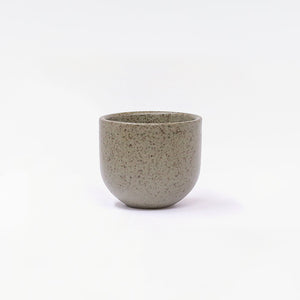 On Sale
Sweet Tasting Cup
The Loveramics' Sweet Tasting Cup is a piece from the new 'Brewers' range, characterised by simple, clean lines and an aesthetic that is both highly modern and deeply seeded in coffee culture. 
Designed by award winning ceramic craftsman, Simon Stevens, who's work are permanent fixtures within the V&A Museum and Frankfurt's Museum of the Contemporary Applied Arts.
Inspired by our interaction with everyday objects Simon designs the familiar and makes it not only a pleasure to use but something to visually enjoy.
Size 
Length 7.1cm ; Width 7.1cm ; Height 6.35cm ; Capacity 150ml
Colours
Available in both granite and basalt.
Materials
Porcelain – ensuring a great tactile feel when pouring for friends - or for yourself.