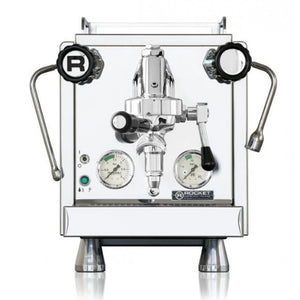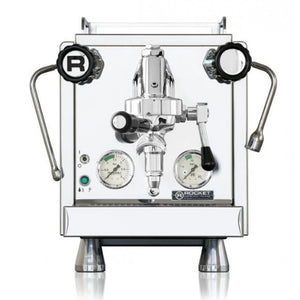 On Sale
Rocket R60V Black
Because we believe fresh coffee is always the better option, we're gifting a Baratza Sette 270 grinder with any Rocket espresso machine purchase. 
Offer available while stock lasts or until 31st December 2023.
The Rocket R 60 features pressure profiling system that allows the user of the machine to further enhance their brew by adjusting the pump pressure over the course of the extaction.
The pressure profiling system uses an approach to allow the extraction to be split into five different time intervals, each allowing for a different pressure to be programmed, making it possible to ramp the pressure up or down, depending on the coffee type and flavours.
This process is controlled by the communication pod that comes with the machine. You can also use the Rocket R 60V app that is available on the Google Play store or Apples App store. The communication pod controls temperature levels, the ability to turn off or on the service boiler, changing from the 2.5L water reservior, extraction times and displays the shot timer.
The Rocket R 60V is a dual boiler machine: 1.8L service boiler for the steam wand and hot water tap, with a 0.58L boiler for brewing. The 1.8L service boiler can be turned on or off and temperature adjusted.
The Rocket R 60V is available with either stainless steel or matte black side panels and comes in a stunning wooden crate.
For more information on the Rocket come and see us at:
The Rocket Store, 208 Ponsonby Road, Ponsonby
(09) 974 4860