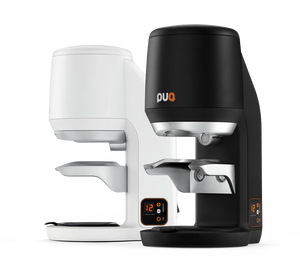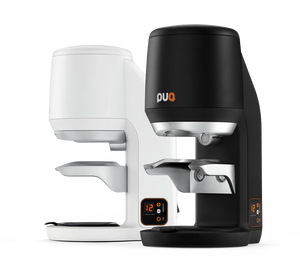 On Sale
Puqpress Mini
Any professional barista will tell you that to enjoy the best coffee at home, you need a proper machine, a sharp grinder and a good 10,000 hours of practice tamping coffee. Well, not anymore.
TAMPS PERFECTLY FLAT & LEVEL
The super tough frame ensures all your tamps will be 100% flat
AUTO ADJUSTS PRESSURE TO YOUR DOSE
Do you change the dose?
Still a perfect tamp.
PREMIUM COLOURS & FINISHING
MINI looks as stunning as his bigger siblings with it's premium colours & matt finishing
WORKS WITH NAKED PORTAFILERS
Yes it does. For the smoothest extractions.
More information here.