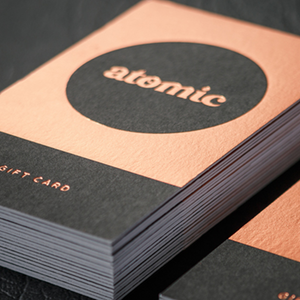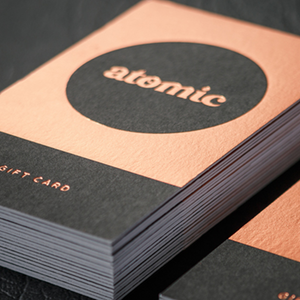 On Sale
Atomic Online Store Gift Card
We have the perfect gift for your coffee-loving friends: an online gift card!
Enjoy the convenient digital format, redeemable across our entire online store. 
Available in $15, $25, $50 or $100 increments.
This gift card is only redeemable on our online store, and cannot be used in any of the Atomic physical stores. No cash change will be given on gift cards, therefore we encourage you to spend as close to the full value as possible. Gift Cards are non-refundable, nor redeemable for cash, and must be redeemed at once. Once purchased, you will automatically receive an email with a code to enter at checkout. To pass this gift card on to the person it is being gifted to, you must either forward the email or directly enter their email address when purchasing the gift card.