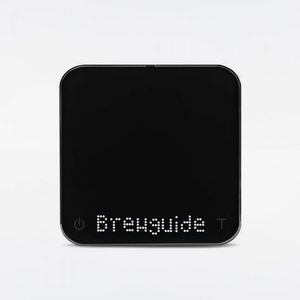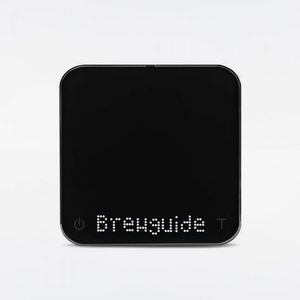 On Sale
Acaia Pearl Scales
Are you looking to elevate the pour-over experience at home or achieve an espresso extraction rate precision beyond compare? Or perhaps you're really just not sure where to even start, meet the Acaia Pearl Scales.
The Acaia Pearl is a professional, laboratory-grade smart scale that brings consistency and insight to your coffee brewing. The real-time flow rate indicator can assist and elevate your pour-over technique — you are in complete control of your infusion.

The scales set a new standard for speed and precision with ultra-fast 20ms response time and 1/10 gram sensitivity.
Paired with an iOS or Android device using Bluetooth, the Acaia App allows you to record and save your coffee brewing process to recreate that perfect coffee time and again.
Specifications
Dimensions — 160 mm(W) x 160 mm(L) x 32 mm(H)
Weight — 606 g/1.3 lb
Capacity — 6.6 lbs / 3 kg, Max:2000 g/Min: 0.1 g
Measuring Units — oz,g
Permissible Error Range — +/-0.2g
Increments — 0.1g
Display — 8-digit LED
Battery — Lithium ion, USB rechargeable
Connectivity — Bluetooth 4.0
Warranty — 1 Year
Inside the Package — Acaia Pearl coffee scale (Black) x 1, Heat resistant pad x 1, Micro-USB cable x 1

See the video of the Acaia Scales in action here.